DAYS: 000 | MILES: 000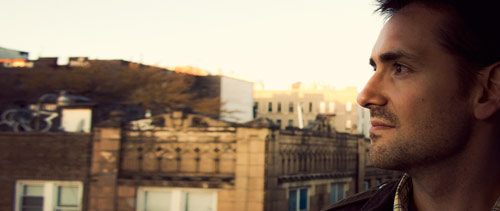 // MY NAME IS DANIELAnd after years of dreaming I've sold everything I own and set off on the open road. I've made this site as a sort of photo journal of my travels. The map shows where I've been (red), where I've stayed a month or more (yellow), and where I plan to go (white). And so, armed with little more than a backpack, a camera, and a dream, I now take the road less traveled by. So it goes.
.
KEY





KHAMI RUINS BULAWAYO After a month driving through five countries, my sister and I had to return our trusty little Rav-4 in Botswana as the rental company would not allow it into Zimbabwe. Probably with good reason as the country was experiencing a currency crisis and gas shortage. I even bought a useless Five Billion Dollar bill on the street for less than a dollar. Locals sell them as an alternative to begging. So instead of driving into Zimbabwe, we took a train from Francistown in Botswana to Bulawayo in Zimbabwe. You can see the train below, along with the host we stayed with, who turned out to be one of our nicest host so far. He brought us here, to the Khami Ruins. Khami was the capital of the Torwa Kingdom for about 200 years, from about 1450 AD to 1683 AD when it was sacked and destroyed by a neighboring kingdom. Today it is a UNESCO World Heritage Site.
VICTORIA FALLS Matabeleland North Province From Bulawayo we boarded another train to the north of the country, to Victoria Falls. You can see the train below. It was an overnight journey but we were able to book a private cabin. It passes through Hwange National Park, so the chances of seeing wild animals is quite high, however it passes at night so you really can't see them. Arriving in the town of Victoria Falls, which sits at the edge of Victoria Falls, we made some friends and visited the falls. It's the dry season now so not a lot of water, and made all the worst by droughts occurring all over Africa. During the rainy season however, the cliffs are a solid sheet of water over a mile long, making it the largest uninterrupted curtain of falling water in the world. The falls are twice the height of Niagra, and are rivaled only by Iguazu in Brazil. From here it was time to cross the river into Zambia. In total we spent only a few days in Zimbabwe, not nearly enough, so I hope to return one day when the country recovers.