DAYS: 000 | MILES: 000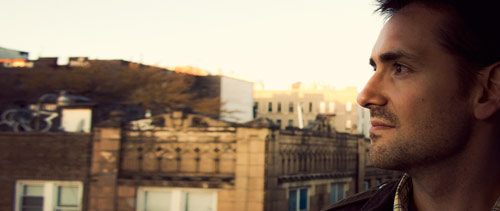 // MY NAME IS DANIELAnd after years of dreaming I've sold everything I own and set off on the open road. I've made this site as a sort of photo journal of my travels. The map shows where I've been (red), where I've stayed a month or more (yellow), and where I plan to go (white). And so, armed with little more than a backpack, a camera, and a dream, I now take the road less traveled by. So it goes.
.
KEY





LUSAKA From Zimbabwe I literally walked to Zambia from my hostel, across an old steel bridge near Victoria Falls. The town I entered was Livingstone, though I didn't spend much time there, instead catching a bus to the capital, Lusaka. You can see the bridge (and the welcome to Zambia sign) in the first two photos. Zambia and Zimbabwe were both once part of British Rhodesia, though they had very different post-colonial histories. In the 1960s Northern Rhodesia was granted independence and became the nation of Zambia. But the White colonists of Southern Rhodesia declared independence before England could in turn grant it to them. That might seem odd but this was because England was requiring democratic, multi-racial rule in its former colonies and the White colonists, who comprised only 10% of the country, wanted to avoid this fate. Thus Rhodesia became the first British colony since Ireland in 1919 to unilaterally succeed from the UK. The White government clung to power almost until the 1980s, despite being the target of the world's very first UN sanctions, near global isolation, and a terrible civil war as Black Rhodesians were trying to gain their rights. After 15 years England was able to take the colony back, it dissolved the Rhodesian government, and in 1980 Rhodesia became the independent nation of Zimbabwe. But back to Zambia --- Zambia is a landlocked country home to 73 ethnic groups and almost as many languages. I wish I had more time here. It's home to some of the friendliest people I've met thus far. Though it takes time getting used to eating mashed corn and boiled beans with your fingers, which is how the locals do it. Photo of one such lunch below.
TAZARA RAILWAY The Tazara Train, a three day 1169 mile journey connecting Zambia to Tanzania. It was built with support from China in the 70s and the train cars are Chinese made. There's a restaurant with dining car, a lounge, even showers aboard. I was in a second class cabin which has six beds. Men and women are separated which means my sister and I were separated though you're free to hang out together during the day. You can see my room and my bunkmates below. Three days is a long time, but we made some good friends ... and having also spent three days+ on the Trans-Siberian last year, I have to say the landscapes and people of Zambia and Tanzania are much more interesting to watch go by than three days of frozen Siberian tundra.