// THE ROAD LESS TRAVELLED Though I've moved on to new chapters in life, I've left these pages up as a record of my journey, as a reminder of all the places I've been and the wonderful people I met along the way. It was on a cool Autumn morning, November 1st of 2013, that I left New York and embarked upon a trip around the world. By the end of it, by the time Covid came to close out this portion of my life, I had seen more than 70 countries on six continents. I traveled exactly 2,643 days, much of that with local families and indigenous villagers, some of it in hostels, occasionally a few months here and there in private apartments when I needed time to rest and recouperate. I covered 60,868 miles by land. I did just shy of 3,000 miles by boat, much of that exploring the Amazon, the Mekong, and the Okavango Delta. I logged nearly 63,000 miles on planes, though I tended to avoid flying when I could. I made some amazing friendships, had photos published in several prestigous outlets (National Geographic and Lonely Planet just to name a few), and I saw more than any soul should expect to see in a single lifetime. Now that my journeys have concluded, I scarcely believe that it was me who accomplished them, that a simple farm kid from the Midwest could have pulled off such a daring feat. But he did — and below are the photos, the memories, and the undeniable joys of the road less traveled.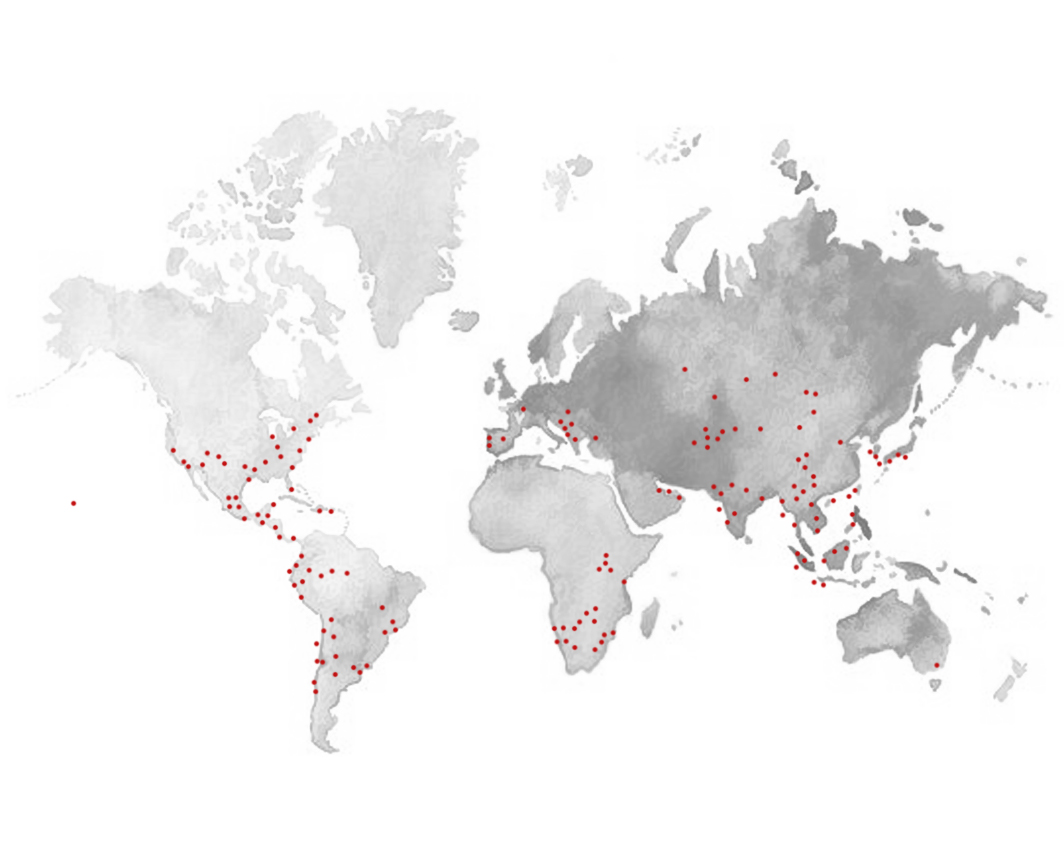 KAMPALA
GULU Uganda is a very diverse country, with fifty-six tribes speaking forty-three different languages falling into four different language families. Gulu is in the Acholi speaking region known as Acholiland.
KITGUM Kitgum is also in Acholiland. I was invited to visit a remote Acholi village where a presentation was to be given to local school children.
ENTEBBE