DAYS: 000 | MILES: 000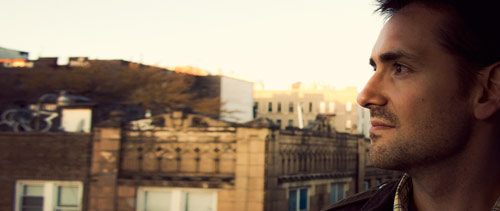 // MY NAME IS DANIELAnd after years of dreaming I've sold everything I own and set off on the open road. I've made this site as a sort of photo journal of my travels. The map shows where I've been (red), where I've stayed a month or more (yellow), and where I plan to go (white). And so, armed with little more than a backpack, a camera, and a dream, I now take the road less traveled by. So it goes.
.
KEY





NGONINI HHOHHO REGION My great African road trip came to its first border crossing, South Africa to Swaziland. After a relatively straight forward crossing, I found myself in the tiny kingdom of Swaziland (recently renamed Eswatini, meaning 'Land of the Swazis'). Swaziland is tucked away high in the mountains. Centuries ago it was home to Khoisan hunter-gathers, but like many tribes in the south of Africa, they were replaced or absorbed by Bantu tribes from Central Africa during the Bantu Expansion, sometime around 1500-1600 AD. European contact did not come until the mid-1800s when Trekboers (nomadic farmers of Dutch descent) arrived on the fringes of the kingdom. Eventually Swaziland became a British protectorate and was only indirectly involved in the Boer Wars between the British and the Boers (the descendants of the original Dutch settlers who had since established independent republics in the south of Africa but whose lands had been claimed by England because... well... England liked to claim everything). After two Boer Wars, however, England nominally granted what is today South Africa (known then as the Union of South Africa) independence in 1910. England had expected that Swaziland would soon be incorporated into this Union as well, however over the following years, as racial discrimination intensified in South Africa, England agreed it would be better for the Swazis to be independent. Political parties were established, a constitution was created, elections were held, and in 1968 Swaziland became an independent nation. There was, however, an urban/rural divide in Swaziland and the king's party, which identified more with the traditional attitudes of the rural Swazis (who were also the majority) won 70% of the vote, while the more forward thinking urban parties won only 20%. The king used this victory as justification to repeal the new constitution, dissolved the elected parliament, and ban all political parties, calling all three institutions 'alien' and incompatible to the Swazi way of life. As such, Swaziland became one of the few absolute monarchies left in the world and remains such to this day. I found the country to be really lovely, with beautiful, peaceful mountains at every turn, and a rural charm seemingly untouched by time. My host took me to some waterfalls and lakes (which you can see below). You can also see the thatch-roofed rondavel (round hut) where I stayed, a floating restaurant, and some breath-taking views (and even a monkey!)
NCABANENI MANZINI REGION We'd entered Swaziland from the east, drove across the entire country (which admittedly is not very big), and left at the western border. Before leaving we stayed in another rondavel, this one in the Manzini Region. The hut was definitely made for tourists, but with a great care for traditional practices; the thatch was bundled and tied painstakingly by hand for example. But more amazingly were the mountain sunsets. I'll let the photos speak for themselves.