DAYS: 000 | MILES: 000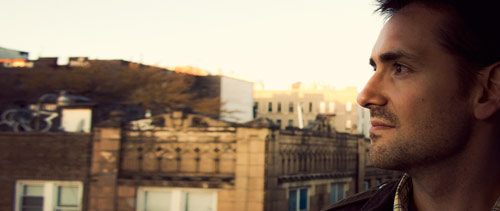 // MY NAME IS DANIELAnd after years of dreaming I've sold everything I own and set off on the open road. I've made this site as a sort of photo journal of my travels. The map shows where I've been (red), where I've stayed a month or more (yellow), and where I plan to go (white). And so, armed with little more than a backpack, a camera, and a dream, I now take the road less traveled by. So it goes.
.
KEY





KUALA LUMPUR MALAYA I arrived in Malaysia via the capital, Kuala Lumpur. One realizes quite quickly that given its central location in Asia and colonial history as a major trading stop, this is a very diverse nation. In Kuala Lumpur the breakdown is roughly 50% Malay, 25% Chinese, 8% Indian, and 11% Indigenous Tribes. As far as religion, the country as a whole is about 60% Muslim, 20% Buddhist, 10% Christian, 7% Hindu, and 2% Taoist/Chinese Folk Religion. So you'll see below photos of Hindu Temples, Mosques, Churches, and cool trains (the best religion, of course). You'll also see the pod hostel where I stayed, designed like living quarters on a starship. Everyone gets their own pod, with key card access, all sorts of cool buttons inside, and a small table that folds out of the wall.
KOTA KINABALU SABAH I didn't stay in Kuala Lumpur long. Partly because it was just a stopover on my way to Indonesia and partly because it's not as pedestrian friendly as I would like and therefor not very enjoyable to walk around and explore (but parts of it are nice). So I went to Indonesia for a while, then flew to the island of Borneo, which is divided between Indonesia, Malaysia, and Brunei. I went to the Malaysian side of Borneo, first to the city of Kota Kinabalu in the state of Sabah. Malaysia is a federation of 13 states, with two of them on the island of Borneo. Those two states have more autonomy than the other states, and even have their own immigration controls which is enforced even on citizens of the other states. Since 2010 there's even been growing calls for indepedence as residents of Borneo, which has a much higher population of indigenous tribes (and a lot more natural resources), feel exploited by the federal government back on Peninsular Malayasia.
KINABATANGAN RIVER SABAH What I really came to see in Borneo, however, was the nature. So I flew from Kota Kinabalu to the more remote eastern side of the island and stayed at a river lodge on the Kinabatangan River. You can see the lodge I stayed below. Included in the stay was a boat ride every morning and every afternoon to spot wildlife, as well as a night walk through the jungle. Amazing food was also included. Borneo has some of the highest concentrations of wildlife in the world, though much of it is under threat from mass deforestation to grow palm tree plantations for palm oil.
SANDAKAN SABAH Sandakan is the small seaside town one flies to in order to reach the more remote parts of the island.
MIRI SARAWAK After staying several days in the jungles, I returned to Kota Kinabalu on the north side of the island and made my way to the tiny nation of Brunei, which sits between the Malaysian states of Sabah and Sarawak (and like Singapore, would have been part of the Malaysian Federation but opted out and instead became an independant country, something I could tell Sarawak wished they had done ... "Sarawak for Sarawakians!" many bumper stickers say). From Brunei I took a bus to Miri, a small sea-side city in Sarawak. I stayed with a Chinese family. Nearly every city in Malaysia has a Chinatown and many of the Chinese have lived here for many generations. Chinese immigration began as far back as the 1400s, though many arrived in the 1800s.
KUCHING SARAWAK My final stop in Malaysia was Kuching, the capital of Sarawak. It was a surpringsly pleasant city, with beautiful river walks, interesting art and architecture, comfortable streets built at human scale... it was not at all like the car-dominated, highway-obsessed city of Kuala Lumpur. One thing to note is that Kuching is crazy about cats. The photos below don't even show the half of it. There are monuments to cats, street art to cats, murals to cats. This is partly because the name Kuching sounds like the Malay word for 'cat'. There are many theories about this, my favorite being that when James Brooke arrived from England to take administrative control of the area, he asked the locals what the name of their town was by pointing to it (many believe the original name of the town was Sarawak). The locals saw him pointing, but thought he was pointing specifically to a cat that was sitting there, not to the town in general, so they told him the name of that thing was 'kuching'... and hence it's been the official name ever since.
BAKO NATIONAL PARK SARAWAK Not far from Kuching is the amazing Bako National Park, which can only be reached by boat from a nearby village. Here you can see my run-in with the local natives, who blocked my passage on my way back to the docks (I nearly missed the last boat back, in fact). I was alone and there was about 200 of them, so I had to wait for their entire troop to lazily cross the trail. It was like an entire city on the move. You can also see a pitcher plant in the last photo, one of the world's few carnivours plants which lure insects and small mammals into its belly with sweet smells, only to close and trap them, and digest them with digestive juices. And with that, sadly it was time to leave Malaysia. So it goes.