DAYS: 000 | MILES: 000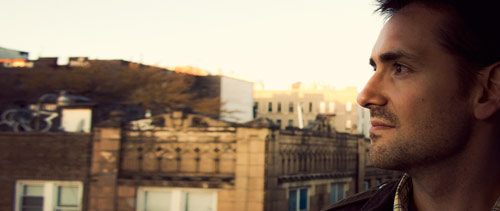 // MY NAME IS DANIELAnd after years of dreaming I've sold everything I own and set off on the open road. I've made this site as a sort of photo journal of my travels. The map shows where I've been (red), where I've stayed a month or more (yellow), and where I plan to go (white). And so, armed with little more than a backpack, a camera, and a dream, I now take the road less traveled by. So it goes.
.
KEY





HONG KONG CITY After more than two years living and traveling through 18 countries in Central and South America, it was time to change continents. Hong Kong was my entry point into Asia. I stayed three months. My original plan had been to use the city as a base to explore the mysteries of southern China. Unfortunately, do to some technicalities, I couldn't get a China visa until after I left, so the three months I booked here turned out being rather long. I really loved Hong Kong (though, I found some of the planning decisions to be quite retrograde. Less than 9% of the residents own cars, yet the city was constantly inconveniencing pedestrians in favor of car traffic (aka the wealthy). These decisions included rounded corners on intersections, which make it easier for cars to turn at high speed but as such make it much more dangerous for pedestrians to cross. Some intersections had pedestrian crossings on only one side, meaning pedestrians had to cross three times as opposed to once to continue forward on the same side of the street. And some roads had no crossings at all, requiring a half mile walk to the nearest crossing... all this in the densest city in the world with one of the lowest rates of car usage. The city planners were obviously suburban commuters who had no idea how the common people live). Conversely, however, the HK Metro is the most efficient and well run system in the world, and I believe the only subway system to actually turn a profit (and not just a tiny profit, nearly a 2 billion dollar profit each year). In the photos below you'll see the charming 'ugliness' of Hong Kong. Some cat cafes when you just need your daily cat fix. Any my apartment in the very last photo (along with a hotel I stayed a few nights before I left). Note the apartment, I took the photo sitting on the bed. Besides the toilet (and shower over the toilet) in a tiny closet to the side, that's the entire apartment. And it was on an EIGHTH FLOOR walk up!
HONG KONG TEMPLES Hong Kong is filled with temples and churches. The British tried to forced Christianity on the city (with varying success, only about 10% of the population is Christian) but most of Hong Kong remains dedicated to Chinese Folk Religion, which is focused on ancestor worship and local deities. Asian religions are not as doctrinaire as Abrahamic ones, so its common for Chinese Folk Religion, Buddhism, and Taoism to flow into one another, which certainly happens in Hong Kong and you can see photos below of all three (the gold statues are mostly Buddhist, the worshipers dressed in red are Taoist, and many of the stone temples pictured are local Chinese folk temples dedicated to various local spirits and gods).
HONG KONG NATURE One of the saving graces of Hong Kong is that despite being so tiny and dense, only 25% of the land is developed. A full 40% of the territory is parks and nature reserves, meaning that one is never very far from a forested mountain or coastline. There's also monkeys. And who doesn't love monkeys.