DAYS: 000 | MILES: 000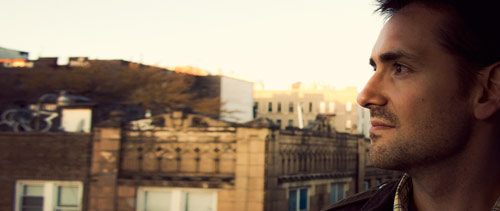 // MY NAME IS DANIELAnd after years of dreaming I've sold everything I own and set off on the open road. I've made this site as a sort of photo journal of my travels. The map shows where I've been (red), where I've stayed a month or more (yellow), and where I plan to go (white). And so, armed with little more than a backpack, a camera, and a dream, I now take the road less traveled by. So it goes.
.
KEY





CONCEPCION DE MARIA The situation in Honduras was deteriorating when I arrived, so I decided to spend only a few days here, cutting through the small sliver of the country wedged between El Salvador and Nicaragua. Criminal gangs were assaulting the larger cities, recent climate conditions had caused massive crop failures, a coup a few years earlier had overthrown the government and order was yet to return, and all this had given Honduras one of the highest rates of female and child homicide in the world, leading to thousands of families fleeing the country for safety further north (only to be exploited in Mexico and turned away by America). The situations had become so bad, that many families were sending only their children, partly because it was all they could afford to pay the Mexican mafias and partly because they hoped Mexico and America would be less likely to refuse helpless children (ultimately however, both countries attempted to demonize the fleeing Hondurans). Wanting to see at least some small part of the country, I made my way several hours through the mountains to the relatively peaceful little village of Concepcion De Maria, pictured here.
CHOLUTECA Choluteca was the primary transit point for me between El Salvador and Nicaragua. Founded in 1535 by Spanish Conquistadors and strategically located on the Pan-American Highway, it is now the fifth largest city in the country. Perhaps because of its location, both on the important highway route and being so far away from the rest of the country, Choluteca is considerably safer than many of the other cities in Honduras, though I decided not to stay long or use my camera much.