DAYS: 000 | MILES: 000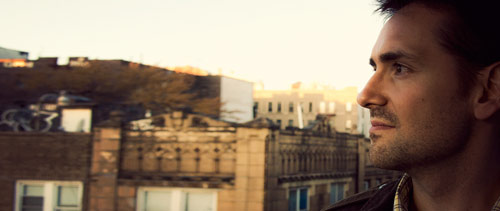 // MY NAME IS DANIELAnd after years of dreaming I've sold everything I own and set off on the open road. I've made this site as a sort of photo journal of my travels. The map shows where I've been (red), where I've stayed a month or more (yellow), and where I plan to go (white). And so, armed with little more than a backpack, a camera, and a dream, I now take the road less traveled by. So it goes.
.
KEY





QUEBEC CITY QUEBEC Oh, Canada. My journeys began here. On November 1st of 2013, I took the New York subway for the last time. Not to work, as I had for years, but to Penn Station, where I caught an Amtrak train north to Quebec (photos of the train journey below). I had a lot of time to reflect on that ride, reflect if I was making the right decision, if I really should have given up everything to sojourn across the planet like a vagabond, like Caine in Kung Fu. Only time would tell.
MONTREAL QUEBEC Quebec City (above) was founded 1608, making it one of the oldest cities in the North America and the only walled city north of Mexico. Meanwhile Montreal was founded some years later, in 1642. Today it is Canada's second largest city, as well as the second largest French speaking city in the world behind Paris.
TORONTO ONTARIO A quick stopover in Toronto.
JACQUES CARTIER NATIONAL PARK QUEBEC I somehow managed to lose nearly all my Canada photos... the quaint cobblestone streets of the fairytale town of Quebec, the commercial quarters and cathedrals of Montreal, almost anything having to do with Toronto or Kingston. I wasn't as good at backing up my photos when I first began my journey, so all I have left are a few tidbits ... and some moose. Here are some photos of moose. Because Canada.