DAYS: 000 | MILES: 000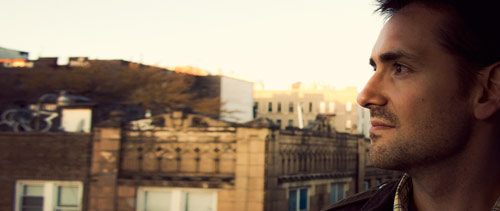 // MY NAME IS DANIELAnd after years of dreaming I've sold everything I own and set off on the open road. I've made this site as a sort of photo journal of my travels. The map shows where I've been (red), where I've stayed a month or more (yellow), and where I plan to go (white). And so, armed with little more than a backpack, a camera, and a dream, I now take the road less traveled by. So it goes.
.
KEY





RIO DE JANEIRO I actually arrived in Brazil via the Amazon river, a days long river boat from Peru to Colombia to Manaus, Brazil. But I thought I'd start off with Rio De Janeiro, Brazil's second largest, though perhaps most famous, city. Beaches, jungle mountains, impressive skylines, colonial architecture, and a lively populace all make Rio a world class destination. I stayed quite a few days, having coffee at local cafes, strolling around the hillside neighborhoods and miles long beaches, and generally enjoying my final few days in South America. As it was, Rio was my last stop after traveling 597 days through Argentina, Uruguay, Chile, Boliva, Peru, Ecuador, Colombia, and Brazil. From here I flew to the Caribbean, but that's a story for a different time.
PARATY RIO DE JANIERO STATE Halfway between Sao Paulo and Rio sits a tiny coastal gem called Paraty. It will become obvious soon that there are a great many cities and historic towns in Brazil that rival even the most beautiful of those in Europe. Paraty, as the coastal port for the Gold Trail, where gold was once taken from the interior mines of the country and shipped back to the Old World, is one of those colonial fairytale towns. Secluded beaches, cobblestone streets, outdoor cafes, rustic cathedrals, and some of the most amazing mountain vistas imaginable--- and yet I wouldn't even say this town is the most beautiful in Brazil.
OURO PRETO MINAS GERAIS Speaking of the Gold Trail (and what is perhaps the most beautiful town in Brazil) I was simply awestruck when I arrived in Ouro Preto in the state of Minas Gerais. Ouro Preto means 'black gold' and the mines here and nearby were among the wealthiest ever discovered in the world. The grandeur of the Portuguese Baroque Architecture that dominates the city is a testament to just how rich the city became, inspiring even a revolt against Portuguese rule in the name of American style independence (which sadly failed). There's not much to say. The photos can tell a better story than I can. From here I went on to visit several of the opulent mining towns of Minas Gerais.
TIRADENTES MINAS GERAIS One of the leaders of the Brazil Independence movement I just mentioned was a man named Tiradentes. The colonial mining town of Sao Jose del Rey was renamed in 1889 to Tiradentes in his honor, even though the original movement had failed and Tiradents himself had been tried, executed, and his body ripped apart with body parts being displaced in various locations around Ouro Preto where he had propagated his ideas, as a warning to anyone else who might do the same.
SAO JOAO DEL REI MINAS GERAIS My journey through the colonial mining cities of Minas Gerais continued to Sao Joao Del Rei. The city was founded by Bandeirantes (fortune hunters and slavers), then later became an important trading post along the Gold Trail before gold being found itself near the city.
MARIANA MINAS GERAIS My final stop on my tour of the central Brazilian colonial towns, which I arrived to by old train, was Mariana. The town was founded in 1696 as the original capital of Minas Gerais (today the capital is Belo Horizonte). I took only a day trip here before catching the train back through the mountain valleys to Ouro Preto.
BELO HORIZONTE MINAS GERAIS Belo Horizonte is the capital of Minas Gerais and is today the sixth-largest city in the country. Founded in 1897, it was the first modern planned city in Brazil, and for that reason very different from the colonial towns I had visited in the state previously. I stayed with a local family in a high-rise apartment, the views from which were unbeatable.
BRASILIA FEDERAL DISTRICT As I said before, I actually arrived in Brazil by boat, via the Amazon River. From there I flew to Brasilia, Brazil's national capital, located deep in the center of the country, far from the metropolises lining the Brazilian coast. As an urban planning enthusiast, I had always wanted to see Brasilia, a city created wholesale from scratch in the 1960s. I expected to be disappointed (in my opinion modern day city planners are not visionaries, they are simply glorified highway engineers and parking lot builders). And.... I was disappointed. Boring, monotonous, anti-pedestrian, soul-less, psychologically oppressive, entirely outside of human scale. Fun times were had by all.
SAO PAULO I wasn't sure what to expect before arriving Sao Paulo. I only knew the city was huge (and not all huge cities are created equal). With 12 million people, it's the largest city in Brazil, the largest city in the Western Hemisphere, the Southern Hemisphere, and is the largest Portuguese speaking city in the world. It has also attracted a lot of immigrants over the years, including a Jewish quarter, a large Italian and German descended population, and with nearly a million Brazilians of Japanese descent, the largest Japanese diaspora in the world (see photos below of the Japanese quarter). Likewise, there are more than a million people in Sao Paulo of African descent (a legacy of slavery), nearly a million Arab immigrants, and a growing Chinese population. Sao Paulo was full of street life and easy to walk around (take note Brasilia), with many distinctive neighborhoods, including some entirely covered in street art. I actually liked the city more than Rio.
MANAUS AMAZONAS It was actually in Manaus that I first arrived in Brazil, having taken a river ship several days down the Amazon River, from Peru to Colombia to Brazil. The city was founded in 1669 as a fort and has grown since then into the seventh largest city in the country, with more than 2 million people, despite feeling so isolated from the rest of the world really. It was hot and humid here, the architecture suffering all the worst for it, but in a way that gave the city a bit of mystique. While, as far as Amazon cities go, I personally preferred Iquitos in Peru, as well as perhaps Leticia in Colombia, Manaus was not without it's charm, with its seemingly forgotten architecture, the juxtaposition of Amazonian natives making a living in a sprawling metropolis, and the Amazon River, called the Solimoes in Brazil, always a stone's throw away.
THE AMAZON RIVER A few shots from my time traveling the Amazon River. I'd actually started weeks earlier, in Ecuador where some of the tributaries start before snaking their way through the jungle to feed the Amazon on its way out to the Atlantic Ocean. These shots were only from the Brazilian portion (to see the longest portion of the trip, check Peru.) While in Ecuador and Peru the river ships were really just gloried cargo boats that happened to also take a few passangers, the boat in Brazil was massive and really functioned like a true passenger ship, though as you'll see below, we still slept on hammocks open to the world and found any tiny spot we could to sit and enjoy the view. Those sunsets though.