DAYS: 000 | MILES: 000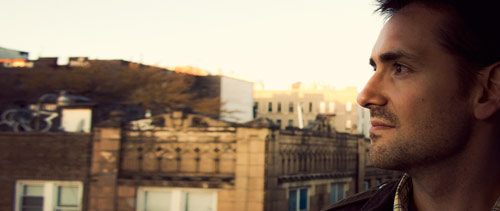 // MY NAME IS DANIELAnd after years of dreaming I've sold everything I own and set off on the open road. I've made this site as a sort of photo journal of my travels. The map shows where I've been (red), where I've stayed a month or more (yellow), and where I plan to go (white). And so, armed with little more than a backpack, a camera, and a dream, I now take the road less traveled by. So it goes.
.
KEY





MAUN OKAVANGO DELTA After nearly a month on the road now, my great African road trip continued into Botswana, the sixth African country so far. I actually entered through Ghanzi, in the Kalahari Desert, which is further below, but I thought I'd start with Maun, one of the more memorable stops I made (not least because my sister and I stayed at a cottage house overtaken by a heard of cows in desperate search of water, which you can see below --- we even got a free carwash from a goat). Maun is the gateway into the Okavango Delta, the largest inland delta in the world. Each season rains a thousand miles away in Angola collect and flow south into the Kalahari Desert, covering five thousand square miles of flat arid land in standing water, all of which ultimately evaporates before it can ever reach any ocean or sea. This seasonal deluge creates a fascinating habitat for wildlife and flora, harsh as it may be. The elephants in the first photo are actually marching across a dried river bed, also in search of water. The waters were late when we arrived (we were told we'd have to take a boat across that river, but instead we simply drove across it) and desperate and dying animals were a common site. Wildlife aside, Maun was also an interesting town in its own right. We gave the Herero woman below a ride. Her headdress is designed to parallel that of a bull, reflecting their traditional roots as cattle pastoralists. The Herero are originally from Namibia, but many fled to Botswana (an English territory at the time) when German generals (in charge of Namibia at the time) attempted a genocide against the Herero people. The last thing to note, are the termite mounds in the bottom photos. They are so high so that when the delta floods, the termite colonies can move above the water line. They are important parts of the ecosystem, creating islands in the delta when birds perch on them, pass tree seeds in their droppings, and the tree roots use the mounds as an anchor to grow and fight the erosion that would otherwise wash them away into the desert. Many large islands in the delta once began as a simple termite colony mound.
MOREMI GAME RESERVE OKAVANGO DELTA Moremi was one of my favorite experiences in Africa, perhaps because it was so different than anywhere else I had been. Unlike traditional National Parks, Moremi was made a reserve (as opposed to a park) to allow the tribes that lived there to remain. A common issue with National Parks is the eviction of local tribes from their ancestral homelands in order to establish the park. Instead Moremi is divided into concessions, some of which are owned by the tribes themselves, and the visitor fees help support the villages. The villagers are also allowed to use the land (for fishing or plant gathering for example) and they can insure that most of the tours are operated by local guides. You can see some of the villagers and villages below. But the coolest part, was simply experiencing a safari on a mokoro, a traditional canoe, which snakes through the many channels and canals of the Okavango Delta. It becomes evident very quickly that Botswana has a lot of elephants, more than 100,000 (more than any other country in Africa, in fact) and elephant over-population is becoming a contemporary issue. In fact, our cabin in Maun was assaulted by elephants nearly every night.
CHOBE NATIONAL PARK OKAVANGO DELTA To the east of Moremi, sits Chobe National Park, the first national park created in Botswana. This is another safari park that can be toured by boat (though not on small canoes like Moremi) and has some of the most concentrated wildlife in Africa (again, the number of elephants marching around is almost frightening). The tour I took was half by jeep and half by boat, photos of both you can see below.
GHANZI KALAHARI DESERT This is actually where we entered Botswana (from Namibia). The region was flat, dominated by scrub brush. Along the highways were more ostriches and warthogs than I could count. Termite mounds, some almost ten feet tall, were a common site. We stayed at an old farmhouse, I think originally established by an Afrikaner family but now run by an African family from Zimbabwe. This was actually the fourth or fifth African farmhouse we'd stayed at, each had been unique and special in their own way. This one, located in the Kalahari Desert, had a watering hole only a mile's walk from the house. We sat quietly there, at sundown, and watched the desert come alive as birds, warthogs, horses, pheasants, and even a herd of Kudu came down for a drink.
SAN BUSHMEN KALAHARI DESERT Until now I'd only seen the ancient drawings of the Bushmen, drawn in red paint, on cave walls in Lesotho and South Africa. I'd never seen the Bushmen themselves. The Bushmen, also called the San, were the original inhabitants of southern Africa. They were a nomadic people, their clans rarely larger than an extended family. In spiritual trances they painted images on rock face. Their way of life changed little over thousands of years. A century or two before the Europeans arrived, however, the Bantu arrived from central Africa, forming kingdoms and displacing the San. But they've managed to hold on here and there, and in Ghanzi are several San villages. A few European governments helped the San establish a community based lodge near their villages, as a way for the San to support themselves economically and share their culture. We stayed at that lodge and even took a bush walk, which involved some fire making demonstrations, hunting lessons, and cultural insights.
NATA CENTRAL DISTRICT Nata was our last stop in Botswana (well technically it was Francistown, where we dropped off the car (goodbye car!) but Nata was the last stop where I took any photos). We stayed at Eselbe Camp on the Nata River which was a really peaceful way to relax and spend our final days in this amazing country. We even made a few friends while we were there. But alas, the journey must continue.