DAYS: 000 | MILES: 000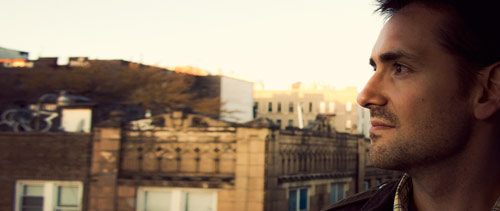 // MY NAME IS DANIELAnd after years of dreaming I've sold everything I own and set off on the open road. I've made this site as a sort of photo journal of my travels. The map shows where I've been (red), where I've stayed a month or more (yellow), and where I plan to go (white). And so, armed with little more than a backpack, a camera, and a dream, I now take the road less traveled by. So it goes.
.
KEY





RURAL BOLIVIA Crossing the border between Argentina and Bolivia was like crossing into different universes. Whereas Argentina was fairly quiet and well organized, one step across the river separating the two countries and I was confronted with the unexpected charm of chaos. Dusty, dirt roads. Busy market stalls. Children running in the streets. Men standing next to cars yelling out destinations, trying to get enough passengers to warrant a journey. Little did I know, I'd be taking one of those cars, cramped with both humans and luggage, for an hours long journey through the Bolivian highlands, past mountain top farms where (mostly women) tended to herds of animals while dressed in traditional outfits. There'd even be a breakdown or two along the way (see photo below). As uncomfortable as it all sounds, Bolivia ended up being one of the most interesting and mysterious countries I visited in South America.
POTOSI POTOSI DEPARTMENT That cramped and uncomfortable hours long car ride took me here, to Potosi, a colonial mining city overlooking Cerro Rico, sometimes called 'the mountain that eats men' as millions of miners have died over the centuries in the mountains mines. Those mines brought untold wealth to Potosi and the Spanish Empire, at one point making this one of the largest cities in the New World. Those glory days are gone now, though the architecture and history remain. At 4090 meters (13420 feet) above sea level, it's also one of the highest cities in the world, a fact that any short walk around town will reconfirm with light headedness and fatigue. In the photos below you can see Cerro Arco (through the stone arch) as well as the ubiquitous brimmed hats of the local women, my hostel in an old converted colonial building, and the amazing city market.
SUCRE CHUQUISACA DEPARTMENT Sucre, the white city. This was my final stop in Bolivia. I wish I had budgeted more time in the country. I say that a lot, but this was a country I truly regret not exploring further. Bolivia's Declaration of Independence was signed here in Sucre and today it is an immaculately preserved colonial gem. From here I traveled onward, to Peru.