DAYS: 000 | MILES: 000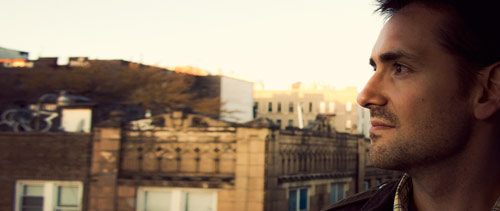 // MY NAME IS DANIELAnd after years of dreaming I've sold everything I own and set off on the open road. I've made this site as a sort of photo journal of my travels. The map shows where I've been (red), where I've stayed a month or more (yellow), and where I plan to go (white). And so, armed with little more than a backpack, a camera, and a dream, I now take the road less traveled by. So it goes.
.
KEY





BUENOS AIRES FEDERAL DISTRICT Buenos Aires will always hold a special place in my heart. It was the first destination of my journey, when I was still green and unsure about how I could actually travel alone, for so many years, around the expansive globe that is our planet. I stayed here many months, certainly more than I had planned. I was taking Spanish classes, exploring the barrios of the city, making friends, reading books at cafes, and writing in my free time. Buenos Aires is sometimes called the Paris of South America and that comparison is not unwarranted. I was sad when it was finally time to leave this city of Tango and outdoor cafes at every corner, of grand boulevards and hidden treasures. But the world awaited and my travels had only just begun.
SANTA ROSA LA PAMPA From Buenos Aires I traveled to La Pampa, specifically to the capital, Santa Rosa. This was a land of vast grasslands and horse ranches. In fact I stayed on a horse ranch with a local family, an amazing experience (all the photos below are from the farm house). Also amazing was that during siesta time, the town really did completely shut down, right in the middle of the day. I loved it.
CORDOBA CORDOBA PROVINCE Cordoba is Argentina's second largest city and a bastion of Spanish colonial architecture. I stayed with a local girl who was renting her spare room and who threw a welcoming part with all her friends. Note the round, wooden drinking cup in the photos. It's a special cup for Mate, a local tea-like drink, and one that is ubiquitous in the hands of Argentines. It's drank with a metal straw, passed around, and is more of a social device than anything else. Also of note is the memorial of names drawn as finger print. During the military dictatorship of the 70s and early 80s, tens of thousands of people (many suspected of being associated with socialism, including many students) disappeared. No one, not their families or the current government know where they are, but many probably were dropped by helicopter into the sea or buried by the death squads set up by the government. It was a terrible time and the fingerprint is a memorial to the victims.
CAPILLA DEL MONTE CORDOBA PROVINCE From Cordoba City, I took two days trips. The first was to Capilla Del Monte, which some of the friends I made in Cordoba told me about. It actually has two, rather strange, claims to fame. The first, New Age adherents believe it is one of Earth's Energy Vortexes, where Ley Lines of positive energy meet and pool into a place of special spiritual power (I believe Sedona Arizona is another such place but there are many all over the world). The second claim, is that this is an area of constant alien visitation (perhaps because of the Energy Vortex here?) An odd combination for an otherwise dusty cowboy town far from anywhere.
VILLA GENERAL BELGRANO CORDOBA PROVINCE My second day trip brought me to Villa General Belgrano, another unexpected town in the middle Argentina. The town had been settled in 1930 by a group of Germans but attracted many more German speakers over the years, including an entire crew of German soldiers shipwrecked off the coast during WW2 who decided not to return to Nazi Germany. They brought with them German architecture, German surnames, and a great deal of German culture, which still exists in the town today.
MENDOZA MENDOZA PROVINCE Mendoza sits on the far western side of the coutry, butting up against the Andes Mountains which form the barrier between Argentina and Chile. It's famous for its wines, and as a starting point for exploring the vast mountain ranges and national parks along the border.
BARILOCHE RIO NEGRO PROVINCE // PATAGONIA Continuing down the spine of the Andes, I came to Bariloche, a historic town located on the banks of a great lake in the northern Patagonian regions of Argentina. Like Villa General Belgrano, German settlers arrived here (though much earlier, in the mid-1800s) and they have heavily influenced the architecture. Today it's a major tourist destination, because of the lake, the mountains, and the unspoiled beauty. I wish I had more time here, though I got some nice photos.
SALTA SALTA PROVINCE Salta was founded in 1582, and as such has a very historic city center. I stopped here only a day or two, it was really just a stopover on my way to Chile, Bolivia, and lands beyond.
THE ANDES MOUNTAINS Just a few photos of the Andes, which run 4300 miles (7000k) through seven different countries. I would end up following these mountains several months for nearly their entire length, from Argentina over into Chile, up through Bolivia and Peru, into Ecuador and then Colombia. Only Venzuela did I miss. The photos here are from a flight I took to Chile. I crossed a few times back and forth between Chile and Argentina, once at Salta, once at Mendoza, and once at Bariloche. Mostly I crossed by land, but this particular time a snow storm had closed the passes and flying was the only option. At least I got some nice shots.